I have always loved eclair's, not just because of my name, but also they are so scrumm
y. So this weeks bake is focusing on choux pastry. After last weeks nightmare with hot water pastry, I being me, decided to not go for an easy pastry like shortcrust but instead make choux pastry which I last made in 2004 when I was on work experience under the watchful eye of a 5* pastry chef. I like a challenge. But to be honest, I found eclair's actually quite easy to make and I got to use my new icing nozzles!
Ingredients:
100g of plain flour
1/2 a teaspoon of salt
75g of unsalted butter
3 large eggs beaten

300ml of double cream (for the filling)
150g of dark chocolate (over 70% cocoa solids)
3 tablespoons of double cream (for the ganache)
Method:
Sift the flour onto a large piece of greaseproof paper. This will get air into the mixture.

Put the salt, butter and water into a saucepan and and gently heat until the butter is melted, then quickly bring it up to boiling point.

As soon as it boils, take it off the heat and pour in the sifted flour then beat it! The mixture will be a mess at first, but keep beating until it becomes a heavy dough.
Put the pan back on the heat and keep beating for 2-5 minutes, until the dough comes into a ball and when you press your finger into it the dough it is greasy.
Tip the dough out into a mixing bowl and allow to cool, until it is just warm.
Pre-heat the oven to 200c.

Now using an electric mixer slowly add the eggs in a bit at a time, mix well in between each addition. Once it is all added the mixture should look like a shiny paste and be liquid enough to be able to pipe. If you need to make it easier to pipe, break another egg and slowly add it until you get it to the right consistency. It should fall off a spoon slowly.
Now pipe the mixture with a wide circle nozzle onto a greaseproof paper. Pipe them 8cm long.

Bake for 15 minutes without opening the oven door. Then reduce the oven temperature to 180c and open the oven door to let the steam out. Cook for another 15-20 minutes or until golden brown.

Remove from the oven and make a small hole in the end of each eclair's to let out steam and then pop them back in the oven for 5 minutes.

Cool on a wire rack.

Whilst they cool, make the filling; whip the double cream in a bowl. Until you can pipe it.

Make the topping by melting the chocolate and remaining double cream in a bowl over a pan of boiling water (so not to burn it). Do this once the eclair's are cool.
Cut the eclair's in half and pipe the cream into the centre of them using a star shaped nozzle.

Now spread the chocolate ganache over the top of the eclair's using a palette knife.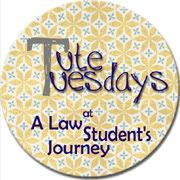 Pin It